Hello everyone. I'm here today to talk about on what is happening with my life (reading updates + favorites + or maybe anything that isn't bookish). As you all know, I've never done this before (it's my first time) and I want you to know that I'm excited with this new kind of blog post. So without further ado, let's start…
---
Hamilton
SO I'm really obsessed with Hamilton right now!!! If you didn't know (and I hope not) Hamilton is a musical about Alexander Hamilton, with music, lyrics, and book by Lin-Manuel Miranda. The show was inspired by the 2004 biography Alexander Hamilton, by historian Ron Chernow. The musical made its Off-Broadway debut at The Public Theater in February 2015, where its engagement was sold out. But who is Alexander Hamilton? Alexander Hamilton (January 11, 1755 or 1757 – July 12, 1804) was a Founding Father of the United States, chief staff aide to General George Washington, one of the most influential interpreters and promoters of the U.S. Constitution, the founder of the nation's financial system, the founder of the Federalist Party, the world's first voter-based political party, the Father of the United States Coast Guard, and the founder of The New York Post.
Too bad I can't see them live because I live on the other side of the world, and it sucks. But the Hamilton Musical has a soundtrack entitled Hamilton (Original Broadway Cast Recording) and it has 46 songs in total, and it's amazing!!!! I'm not even kidding. The songs are just perfect and addictive. The story of Alexander Hamilton was beautifully told by the songs in the soundtrack and it makes you want to go to the United States and see the live performance of the casts in the Hamilton Musical . That would be one of my goals!! But it would also be amazing if they will come here in the Philippines, because why not?!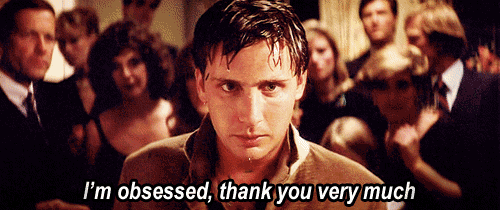 Here are some hamilton-related pictures of mine:
You can buy the album on itunes (click here) or stream it on spotify for FREE!!!! (click here) (*throws confetti*)
Comics & Graphic Novels
I've added some comics/graphic novels on my goodreads tbr recently, and it was recommended by my friends and followers. I haven't read any comics or graphic novels before until I read Saga written by Brian K. Vaughan and illustrated by Fiona Staples. I'm so glad that it was my first read because it's weird and amazing, it's fast-paced and I'm just addicted to it.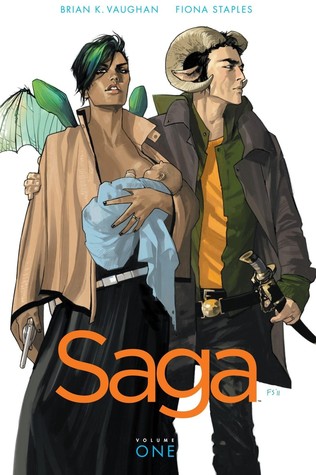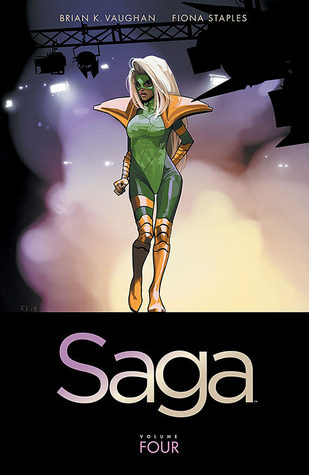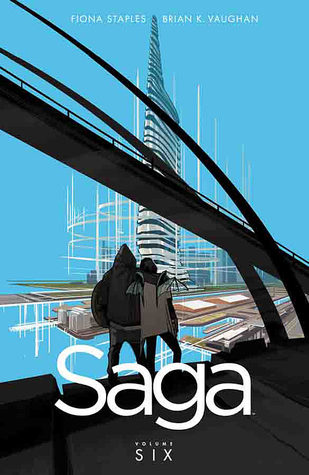 I've only read Saga Volume 1-3 though. I have yet to read the other volumes and I'm so stocked!!! Here are some of the comics and graphic novels that is on my tbr shelf that I really want to read:
Anya's Ghost
Nimona
Lumberjanes
In Real Life
The Wicked + The Divine
Ms. Marvel
Young Avengers
Feel free to recommend some of the comics/graphic novels you want me to read! 😉
Currently Reading
I'm currently reading Paper Towns right now. I'm very curious and intrigued in the fact that Quentin is finding out the clues given by Margo for him to find her though sometimes I feel "meh" while reading this book, I don't know why and it feels so slow. I'll try to continue reading it and I'm giving it a chance because this is a John Green novel, and he is one of my favorite authors ever!
---
That's all for today folks. I hope you enjoyed reading this blog post and I will make sure to make more of this in the future…. 🙂
– Josiah