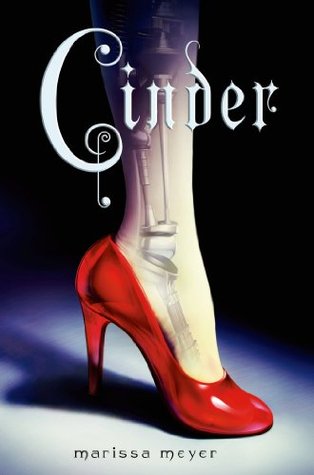 SYNOPSIS from Goodreads:



Humans and androids crowd the raucous streets of New Beijing. A deadly plague ravages the population. From space, a ruthless lunar people watch, waiting to make their move. No one knows that Earth's fate hinges on one girl. 

Cinder, a gifted mechanic, is a cyborg. She's a second-class citizen with a mysterious past, reviled by her stepmother and blamed for her stepsister's illness. But when her life becomes intertwined with the handsome Prince Kai's, she suddenly finds herself at the center of an intergalactic struggle, and a forbidden attraction. Caught between duty and freedom, loyalty and betrayal, she must uncover secrets about her past in order to protect her world's future.




Title: Cinder
Author: Marissa Meyer

Genre: Young Adult Fantasy, Science Fiction, Retelling

Publication Date: January 8th 2013

Date Read: May 7, 2015

Publisher: Square Fish

Format: Paperback

Pages: 387






"Even in the Future the Story Begins with Once Upon a Time."
I had mixed feelings about this book. At first, I'm enjoying it because the world was cool and Cinder being a cyborg really intrigued me. It was okay and I thought that the characters from this book are funny. But when I reached the middle part, I already knew that Cinder and (spoiler) are the same person.
Marissa Meyer's writing was good and the sci-fi elements from this book was awesome but Cinder's real identity part should be less obvious because my excitement goes down as I got so much hints when I'm halfway through. 
I will not compare Cinder and the original Cinderella because I don't have much knowledge about the real Cinderella story lol.
Even though I don't like this book, I still have my favorite scene. It is when Cinder goes to the ball and the guard scan her I.D., then the guard announced to everyone that she arrived and she was a personal guest.
Based on what I heard from the other readers, the books from The Lunar Chronicles get so much better after Cinder so I am looking forward to read Scarlet and Cress.
Ratings: 3/5 Stars