Hey everyone! On this post I will be showing you my top 5 tbr books!!!
1. Every Day by David Levithan
Immediately, I have to figure out who I am. It's not just the body – opening my eyes and discovering whether the skin on my arm is light or dark, whether my hair is long or short, whether I'm fat or thin, boy or girl, scarred or smooth. The body is the easiest thing to adjust to, if you're used to waking up in a new one each morning. It's the life, the context of the body, that can be hard to grasp.
Every day I am someone else. I am myself – I know I am myself – but I am also someone else.
It has always been like this.
2. The Unbecoming of Mara Dyer by Michelle Hodkin

 Dyer believes life can't get any stranger than waking up in a hospital with no memory of how she got there.
She believes there must be more to the accident she can't remember that killed her friends and left her strangely unharmed.
She doesn't believe that after everything she's been through, she can fall in love.
3. The Mortal Instruments: City of Bones by Cassandra Clare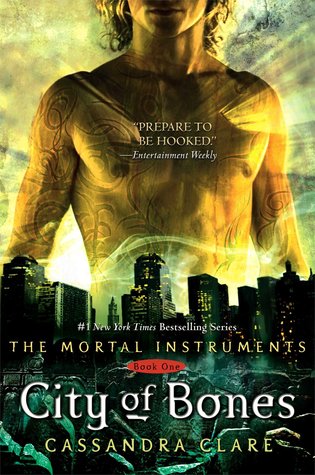 When fifteen-year-old Clary Fray heads out to the Pandemonium Club in New York City, she hardly expects to witness a murder― much less a murder committed by three teenagers covered with strange tattoos and brandishing bizarre weapons. Then the body disappears into thin air. It's hard to call the police when the murderers are invisible to everyone else and when there is nothing―not even a smear of blood―to show that a boy has died. Or was he a boy?
This is Clary's first meeting with the Shadowhunters, warriors dedicated to ridding the earth of demons. It's also her first encounter with Jace, a Shadowhunter who looks a little like an angel and acts a lot like a jerk. Within twenty-four hours Clary is pulled into Jace's world with a vengeance, when her mother disappears and Clary herself is attacked by a demon. But why would demons be interested in ordinary mundanes like Clary and her mother? And how did Clary suddenly get the Sight? The Shadowhunters would like to know…
Exotic and gritty, exhilarating and utterly gripping, Cassandra Clare's ferociously entertaining fantasy takes readers on a wild ride that they will never want to end. 
4. Cinder by Marissa Meyer

SYNOPSIS: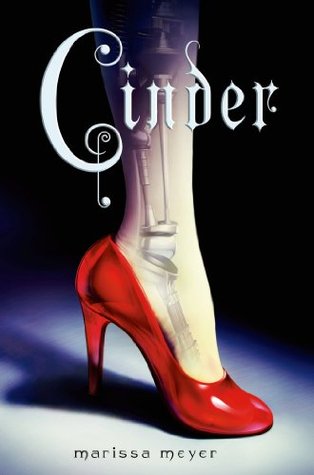 Humans and androids crowd the raucous streets of New Beijing. A deadly plague ravages the population. From space, a ruthless lunar people watch, waiting to make their move. No one knows that Earth's fate hinges on one girl.
Cinder, a gifted mechanic, is a cyborg. She's a second-class citizen with a mysterious past, reviled by her stepmother and blamed for her stepsister's illness. But when her life becomes intertwined with the handsome Prince Kai's, she suddenly finds herself at the center of an intergalactic struggle, and a forbidden attraction. Caught between duty and freedom, loyalty and betrayal, she must uncover secrets about her past in order to protect her world's future. 
5. Looking For Alaska by John Green

SYNOPSIS:



Before. Miles "Pudge" Halter's whole existence has been one big nonevent, and his obsession with famous last words has only made him crave the "Great Perhaps" (François Rabelais, poet) even more. He heads off to the sometimes crazy, possibly unstable, and anything-but-boring world of Culver Creek Boarding School, and his life becomes the opposite of safe. Because down the hall is Alaska Young. The gorgeous, clever, funny, sexy, self-destructive, screwed-up, and utterly fascinating Alaska Young, who is an event unto herself. She pulls Pudge into her world, launches him into the Great Perhaps, and steals his heart.

After. Nothing is ever the same.




I am so excited to read all of my tbr books especially these five!


– All synopsis that are included are from goodreads.com –